More About Sunbelt
Weaver Arborist Saddles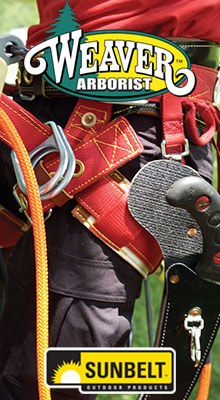 Weaver™ saddles are handcrafted by our skilled craftspeople in Mt. Hope, Ohio, this product features the finest materials, skilled American workmanship and finishing touches for years of dependable performance.
Arborist Supplies & Tree Climbing Gears

Sunbelt is the equipment source for arborists, landscapers and tree care professionals. Offering a substantial list of arborist supplies to include ropes, saddles, climbers, lanyards, pruners, saws and more.