More about Sunbelt
XHT Mower Blades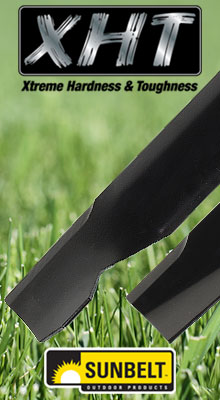 XHT blades starts with the steel. All XHT mower blades are made from extra durable steel. XHT lawn mower blade provide the best hardness, strength, and durability of any mower blade on the market today.
Learn More
K-Force™ Belts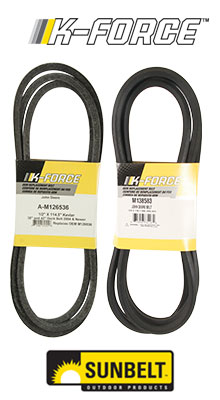 Sunbelt Outdoor Products offers one of the world's largest inventories of both Aramid & traditional Poly corded Lawn & Garden Belts.
Learn More

Sunbelt is excited to share our expanded offering of NOCO portable lithium battery jump starters and chargers. Powerful battery booster jump box for jump starting cars, boats, motorcycles and more. The portable lithium-ion battery jump starter pack that delivers amps for jump starting a dead battery in seconds. They feature a patented safety technology that provides spark-proof connections and reverse polarity protection making safe and easy for anyone to use.
Read more ›