More About Sunbelt
LED Replacement Bulbs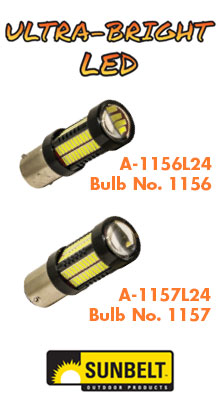 Upgrade your dull lights today with new ultra-bright LED replacements.
E-Series LED Lights
Posted January, 2020

Sunbelt Outdoor Products introduces new additions to the E-Series LED lineup including 10 new E-Series lightbars. We now have straight E-Series double row lightbars from 22"- 42" and curved E-Series double row lightbars available in 40" or 50". These lightbars are fitted with Epistar diodes and range from 5800 to 14,000 effective lumens. Additionally, we have added 5 new single row E-Series lightbars ranging from 7" - 32". Each single row setup is fitted with Cree diodes and range from 1000 to 5000 effective lumens. All of these lightbars include mounting brackets, hardware, and wire spade ends.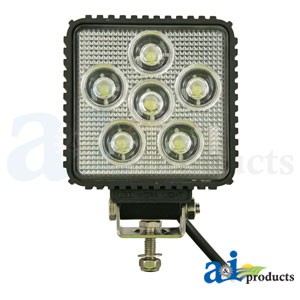 Square LED Flood Work Light
● Part No. A-WL10E ● (6) 3 watt EPISTAR diodes ● 1,440 raw lumens / 1,150 effective lumens ● Body Size: Width 4.30" X Height 4.30" X Depth 1.50" ● Body Material: Die Cast Aluminum with Polycarbonate Lens ● Voltage: 10-30 Volt DC
Square LED Flood Work Light
● Part No. A-WL15E ● (16) 1.5 watt OSRAM diodes ● 3,360 raw lumens / 2,500 effective lumens ● Body Size: Width 4.29" X Height 4.29" X Depth 1.93" ● Body Material: Die Cast Aluminum with Polycarbonate Lens ● Lens Material: Polycarbonate ● Voltage: 10-30 Volt DC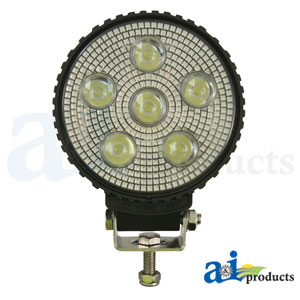 Round LED Flood Work Light
● Part No. A-WL20E ● (6) 3 watt EPISTAR diodes ● 1,440 raw lumens / 1,200 effective lumens ● Body Size: 4.50" Diameter X 1.50" Depth ● Body Material: Die Cast Aluminum with Polycarbonate Lens ● Voltage: 10-30 Volt DC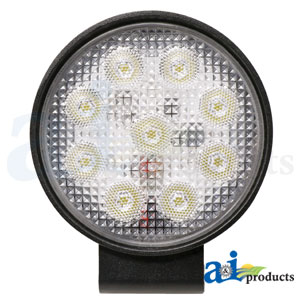 Round LED Flood Work Lamp
● Part No. A-WL25E ● (9) 1.5 watt OSRAM diodes ● 2,160 raw lumens / 1,500 effective lumens ● Body Size: 4.25" Diameter X 1.65" Depth ● Body Material: Die Cast Aluminum with Polycarbonate Lens ● Voltage: 10-30 Volt DC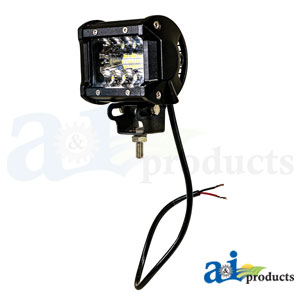 Square LED Spot Work Light
● Part No. A-WL35E ● (40) Langyu diodes ● 1,400 raw lumens / 1,050 effective lumens ● Body Size: 3.82" Width X 3.17" Height X 2.52" Depth ● Body Material: Die Cast Aluminum with Acrylic Lens ● Voltage: 10-30 Volt DC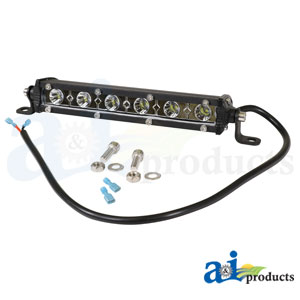 Single Row 7" LED Light Bar
● Part No. A-LTB37SE ● (6) 3 watt CREE diodes ● 1,350 raw lumens / 1,000 effective lumens ● Body Size: 7" Length X 1.77" Depth X 1.18" Height ● Body Material: Die Cast Aluminum with Polycarbonate Lens ● Voltage: 10-30 Volt DC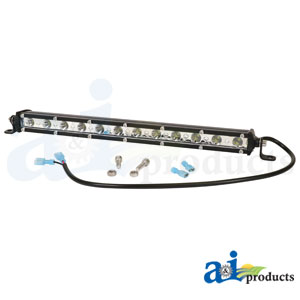 Single Row 13" LED Light Bar
● Part No. A-LTB313SE ● (12) 3 watt CREE diodes ● 2,700 raw lumens / 2,000 effective lumens ● Body Size: 13" Length X 1.77" Depth X 1.18" Height ● Body Material: Die Cast Aluminum with Polycarbonate Lens ● Voltage: 10-30 Volt DC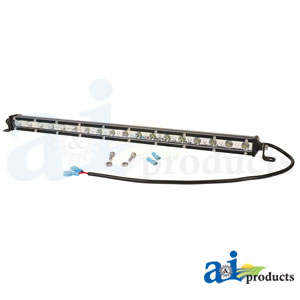 Single Row 20" LED Light Bar
● Part No. A-LTB320SE ● (18) 3 watt CREE diodes ● 4,000 raw lumens / 3,000 effective lumens ● Body Size: 20" Length X 1.77" Depth X 1.18" Height ● Body Material: Die Cast Aluminum with Polycarbonate Lens ● Voltage: 10-30 Volt DC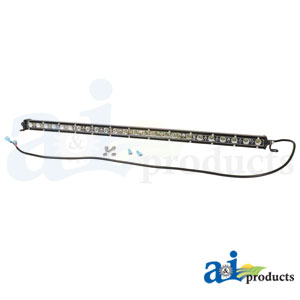 Single Row 26" LED Light Bar
● Part No. A-LTB326SE ● (24) 3 watt CREE diodes ● 5,400 raw lumens / 4,000 effective lumens ● Body Size: 26" Length X 1.77" Depth X 1.18" Height ● Body Material: Die Cast Aluminum with Polycarbonate Lens ● Voltage: 10-30 Volt DC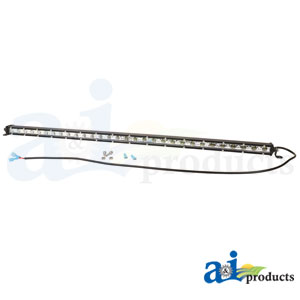 Single Row 32" LED Light Bar
● Part No. A-LTB332SE ● (30) 3 watt CREE diodes ● 6,700 raw lumens / 5,000 effective lumens ● Body Size: 32" Length X 1.77" Depth X 1.18" Height ● Body Material: Die Cast Aluminum with Polycarbonate Lens ● Voltage: 10-30 Volt DC