More About Sunbelt
CabCAM™ Camera Systems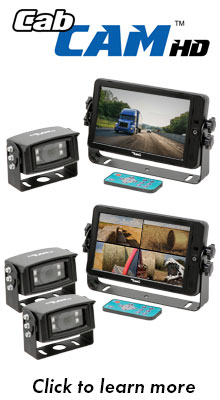 Eliminate blind spots and see where you've never seen before.
Midland Two Way Radios
Posted April, 2021

Communication just got easier with the Midland A-MXT115AGVP3 Farm Radio Communication Kit. The kit contains the powerful MXT115 15-Watt GMRS Radio and two Midland T71 walkie talkies making communication from tractor operator to field support a button push away. The Midland MXT115AG also works great for communication between combines, self-propelled sprayers and forage harvesters, UTVs, semi and pickup trucks and many other farm applications. The MXT115 features 15 Channels and 8 repeater channels, NOAA weather alert channels and USB port for charging mobile devices. The T71s feature 22 channels, NOAA weather alert, rechargeable batteries and charging dock with micro USB cable. The bundle includes MXT115 radio, mounting bracket, microphone, mag mount antenna with cable and one pair of Midland X-Talker T71VP3 Two-Way Radios.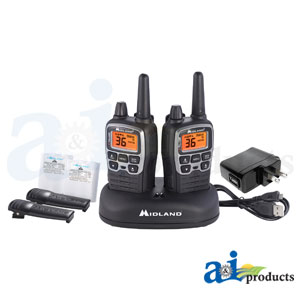 Midland X-Talker Bundle Two Way Radio

The X-Talker two-way radio provides reliable range for Clear Reception, Clear Transmission and Clear Sound Quality. It comes with an array of features including Weather Alert Technology. License Free FRS Radio. Works with other FRS/GMRS radios.
● Part No.
A-T71VP3
● Learn more or buy at
www.AllPartsStore.com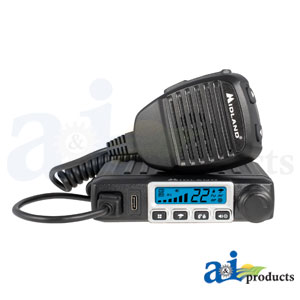 Midland Micromobile Bundle Two Way Radio
Improve communication efficiency on the worksite or at play with the Midland A-MXT115AGVP3 MicroMobile Two Way radio kit. The kit contains the powerful MXT115 15-Watt GMRS Two-Way Radio and all the necessary hardware needed to install.
● Part No. A-MXT115AGVP● Learn more or buy at www.AllPartsStore.com