More About Sunbelt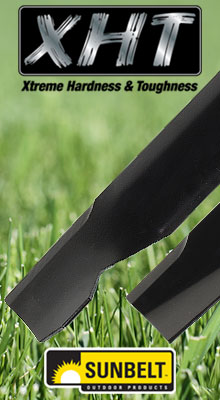 XHT blades starts with the steel. All XHT mower blades are made from extra durable steel. XHT lawn mower blade provide the best hardness, strength, and durability of any mower blade on the market today.
Learn More
Aftermarket Lawn Mower Parts

Sunbelt is the equipment source for lawn care professionals, property owners, and homeowners. Sunbelt offers a substantial selection of aftermarket v-belts, seats, spindles, pulleys, wheels, engine parts, lawn mower blades, edger blades, trimmer parts, trimmer heads and line, ignition parts and spools.